How to use "mobile ads" component ?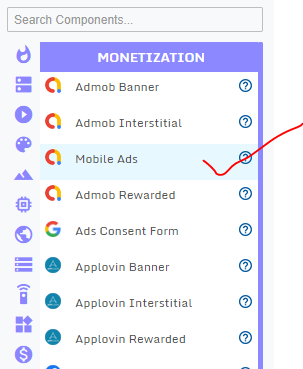 Plesae refer to this thread
My english is weak. to agar ma bas admob banner and abmob interstitial ad ka component ko use karu to ky muja yea bal "Mobile Ads" Component use karnahe paraga??. please reply.
@SG_Production yes, it's your choice, if you want to use only banner and interstitial ads.
hindi - ha tumhe karna padega
---
english - yes you want to use it
This topic was automatically closed 2 days after the last reply. New replies are no longer allowed.