I done Facebook audience network bidding with applovin max but just applovin ads are coming
It is normal a few of Facebook ads will come after bidding with applovin. You can check from another device there you could find Facebook ads.
@I_Am_The_Bong brother thanks for replying
See this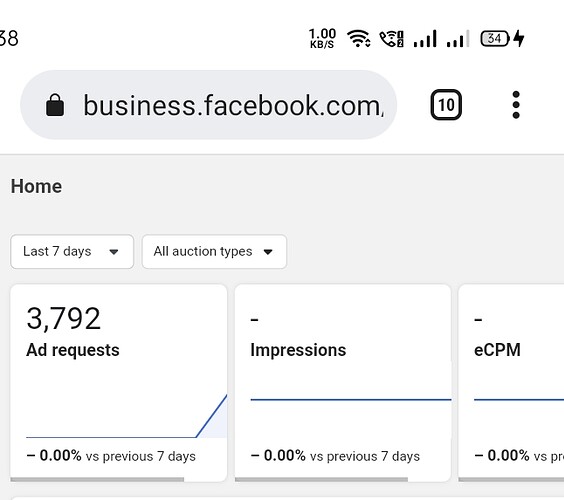 Ad request coming but not a single impression delivered could you please explain
Send Screenshot from your bidding dashboard
Yes, there. Sud be a mistake in your aplovin bidding.
i did bidding setup by seeing this post you can visit this link
Just add Facebook ads Adapter on screen 1, after that simply load your ads, but remember you need to load max ad not only load ad.
i had added on every screen where i did bidding
just using max loading max and showing max ads
broh its necessary to show the alerts of ads loaded ads load failed or that yellow block or just simply use those all simple component without sdk initilized
Simply use the all max components without SDK initilizing. It is not necessary to show alerts
and facebook adapter on every screen where i put applovin components or just on screen 1
One time in screen 1 only
Rember Native test ads will not load…nor even others in companion…when you use Aplovin .
If you are not getting facebook ads. .
Check if you add facebook ad unit in Aplovin.
can we use one approved app bidding unit in other app which not approved by facebook or on playstore or some not on playstore
You are confuz n making us confuz…you better watch youtube video…
Your facebook or aplovin …will be approve if you place ads in your app and upload in playstore…