Hey everyone
Here i'm with an another experiment of mine, today i was searching some hidden apps from the youtube downloader websites and i found one and tried to make an app using that. there is no limit of downloading youtube video in both mp3 [Audio] & mp4 [ Video ] format.
UI Screenshots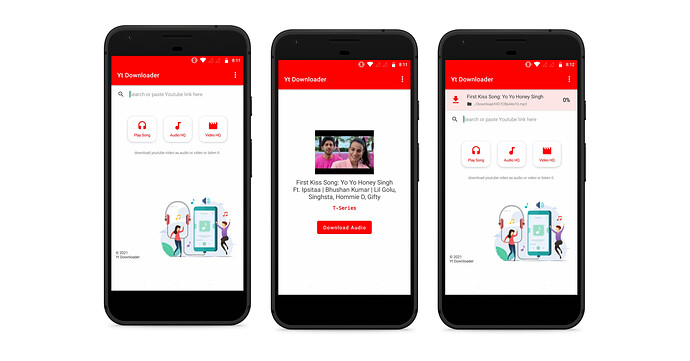 The UI is too simple and also i haven't used any extension in this project. It's completly made with the default components of our builder. I'm keeping the AIA of this project free for all so that you all can also explore the blocks side and working of this app and make your own.
---

Download AIA : yt_Downloader.aia (6.0 KB)
Note the above link of aia will not have the same UI as shown above, i'm sharing aia of this project containing minimal design to keep things simple to explain and understand. But any Youtuber, who is interested in making video can get the original AIA from me (PM me for that).