Please Can anyone share me blocks how to download videos in phone gallery from webview thanks in advance.
Use extended webviewer or custom webview extension .
i have extended webviewer please share blocks how to use it … i tried but not working
@Anaya This is a basic thing but 100%

working this saves the video and photos to gallery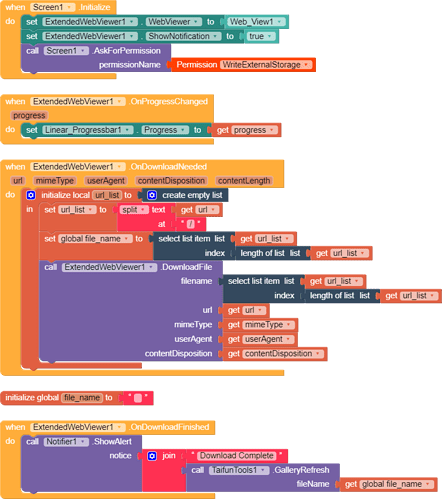 Extensions used:-
Aia:-
download_to_gallery.aia (39.9 KB)
May be this will not works in Android 11… Not sure & not arguing .
My dear Say anything after using

Android version of your mobile?
Wait let me try the blocks which I think will work
hello waiting please help Alapjeet
not working sir for Android 11
Just change download path.
I tried & that's ways working also … But one prblm is there
i tried not working pls show me blocks