Hello Everyone…
Today we have released a very helpful guide to explain your to use TinyWeb DB with Google Spreadsheet. I have written Js on Google Apps Script to create a server for TinyWeb DB component to store/get data to/from Google Spreadsheet. And So you can also create your own server for FREE + It's super easy to setup and use.
---
Just follow this guide

After your have created your server and get the webhook url or say TinyWebDb server URL, you cam now create a simple project to test it.
Design Part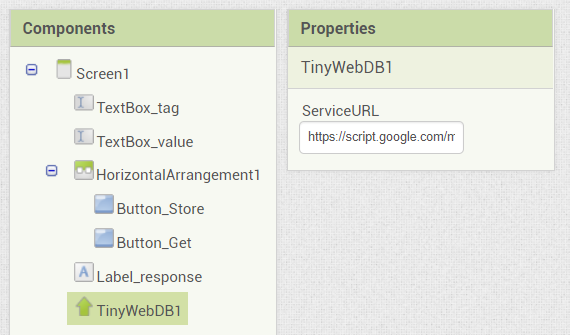 Blocks Part
One more thing here, it is compatible with any appInventor distribution, not only with Niotron. You are free to use it in any other platform.
Hit

button if you found this helpful and feel free to ask your query or suggestions.