Snakes & Laders Game
This is an outcome of a fun project that I made on Niotron Builder last day. It's a simple game that you can play with a crazy bot and funny sound effects. I made this using builder component only, not a single extension is used. Especially the canvas component is used to make this game.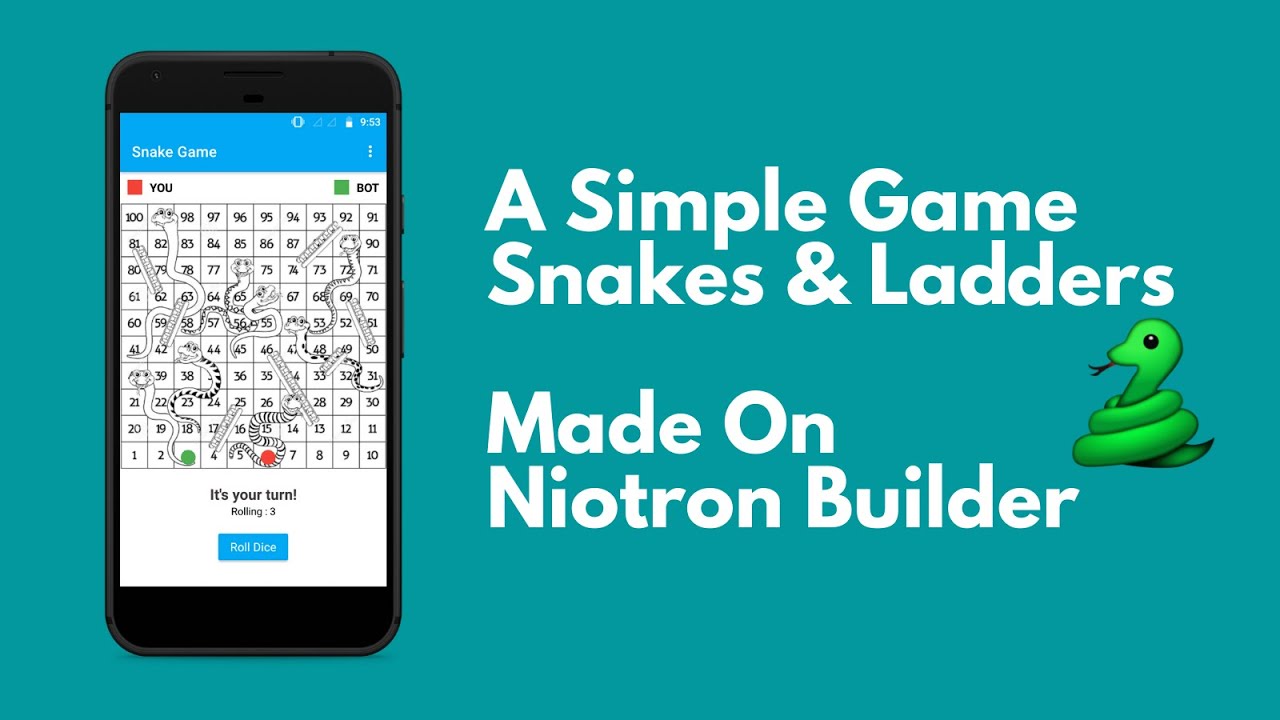 ---
Download the app, play the game, and leave your review in the comments below. Also, I'm providing the aia file, feel free to download and modify it to make your own version of the snakes and ladders game.

Download APK [ File Size : 5.87 MB ]

Download AIA [ File Size : 1.14 MB ]