In New Niotron Project Not Build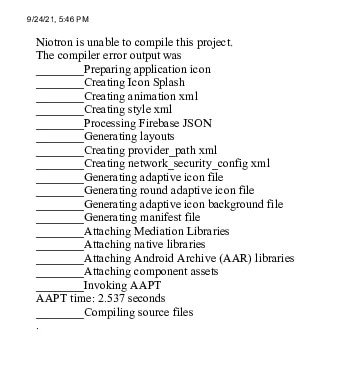 Did you try clearing cookies before trying to build the apk?
Same Project Move In New Niotron. But Not Build
Yes I have Cleen All Cookies,
No Changes In My App. Same in Old And Same in New. but new Creat this problam
Yes I am Also Facing Same Error
Please niotron team fix this problem. I'm facing same build error problem on new niotron builder. Please I request you fix it.
Same problem bro​

plz solve this problem niotron team
Please refer to this Post:
Sir Problam not fix, same issue found. i have do same that you tell us.
Could you send me the aia then?
Did you import your keystore too?
This Is New Project Creat In New Niotron.
Project Complet But not install In Mobile Phone…
I have same problem what to do?
Yes Fix. but Max White Screen Issue Not Fix. When you use Applovin max banner Ads white screen show.