Dear Niotron Team,
I hope this letter finds you well. My name is Avijit Das, and I am writing to you regarding a recent payment I made on October 4, 2023. I am a loyal user of Niotron, and I appreciate the services you provide. However, I am currently facing an issue with the activation of monetization components after a successful payment.
Here are the payment details for your reference:
Payment Date: 04-10-2023
UPI Reference ID: 327745711919
Payment ID: MOJO3a04Y05Q22984541
Order ID: 2296
Despite the payment being processed successfully, I have noticed that the monetization components associated with my account have not been activated as expected. This issue is causing me significant inconvenience as I rely on these components to enhance the functionality of my applications.
I kindly request your prompt assistance in resolving this matter. I understand that technical glitches can occur from time to time, and I trust that your team will be able to address this issue efficiently.
To provide further context, I have attached a screenshot of the payment confirmation for your reference.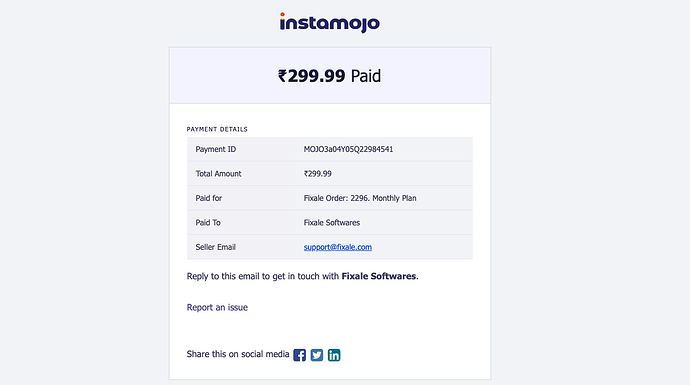 I urge you to investigate this matter urgently and ensure that the monetization components associated with my account are activated as soon as possible. Your swift action in resolving this issue will be greatly appreciated.
Thank you for your prompt attention to this matter. I look forward to a quick resolution and continued satisfaction with Niotron's services.


Sincerely
Avijit Das