Hello
Today I'm Trying to Access old.niotron.com but I got an error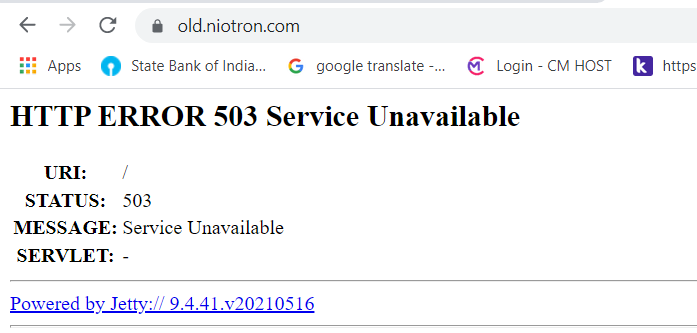 Please Help me to access my old Projects
Also facing this error fix, and provide our old project its very compulsory
old builder out of service… will be back soon, may be Niotron team is working on it.
Yes, Site opens well but after login, I got only Blank page.
It should be working now.
I am not seeing my old projects and also old.niotron.com showing error http etc. Please fix it I don't want to lost my projects.
when will it be available sir?
i need my keystore
old.niotron.com Project dashboard is not opening after log in. What is the issue ?
Clear Cache and try again. It was worked for me after clear cache.
This topic was automatically closed 2 days after the last reply. New replies are no longer allowed.