Try to create a game : which is under construction.
Feature : Move, Fly, Down, Fire - (Comming Soon)
This can be far more better. i create this in one day, so lots of work left.
It collide with that box the box have a transparent border so have to work on that first.
But i am sharing this to show we can also create such game In Niotron Builder.
.
STARTING PROJECT
.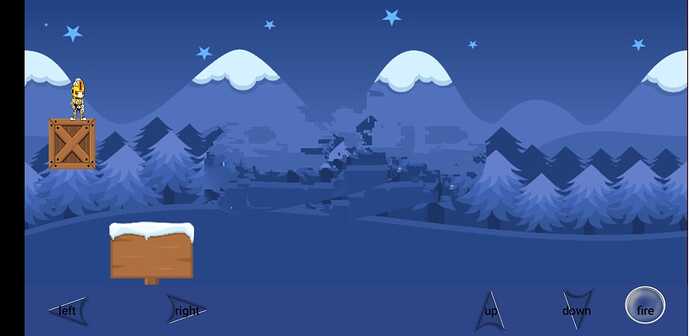 Apk file:
Mars_war.apk (9.8 MB)
---
---
PROJECT UPDATE 1
Screen shot :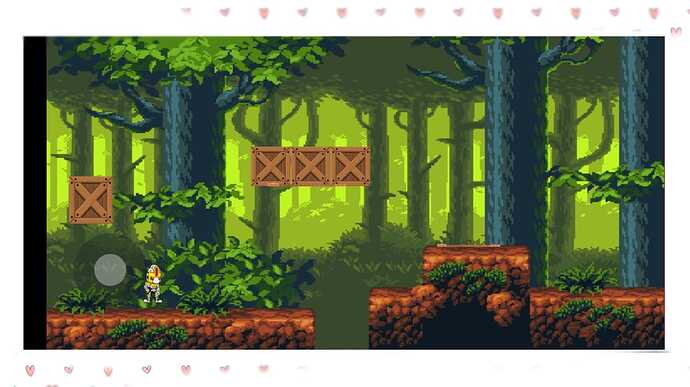 Background change , joystick added, fire add when character fly.
Issue: Some bug need to be fix in joystick, and stage and character collide will be fix soon.
App file :
Mars war 2.apk (9.4 MB)
---
---
PROJECT UPDATE 2
Coming soon.