IGP Downloader

Instagram Post Downloader | Download Both Image & Videos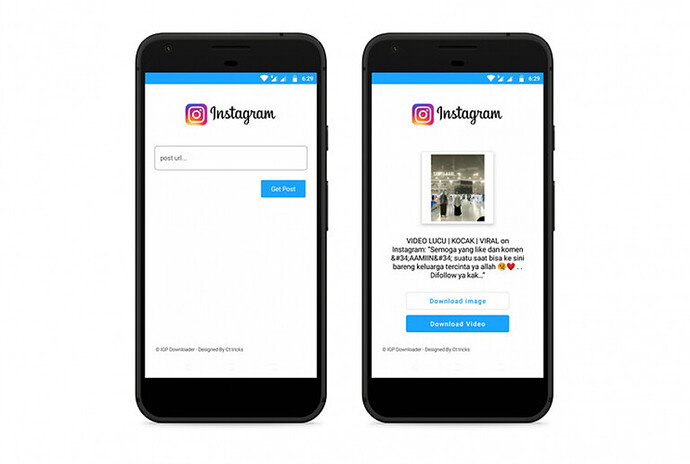 I have made a simple app to download instagram post using default niotron components, and an extension 'Async Image Loader' of colintree.
I haven't used any external API/Webhook or any server to get downloading or preview links of image & videos. I have simply used Web Component to load the post that you want to download and then, i have extracted required data like Image url, video url, title etc from the meta tags of the page loaded.

A tricky part in this project was to detect if user has given post url of image type post or a video type post and then to show/hide Download Video button.


---

Download APK
Note : Downloading link of AIA is hidden in the downloading link of APK.

Get it if you find. You are free to share the trick.