I made an offline app there are lots of htmls. App run fine in my mobile, all html file open.
But when I try to other mobile phones app runs but no htmls files open. It's automatically close the application and give the following message…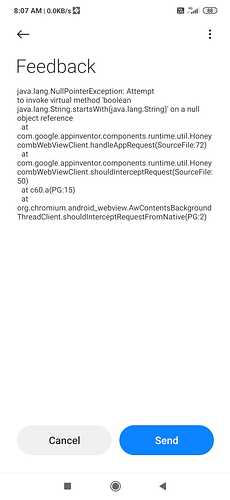 I use localhost method to open all htmls files in webview component.
Thanks.