Hello guys how to use Backgroundfunction anyone explain me please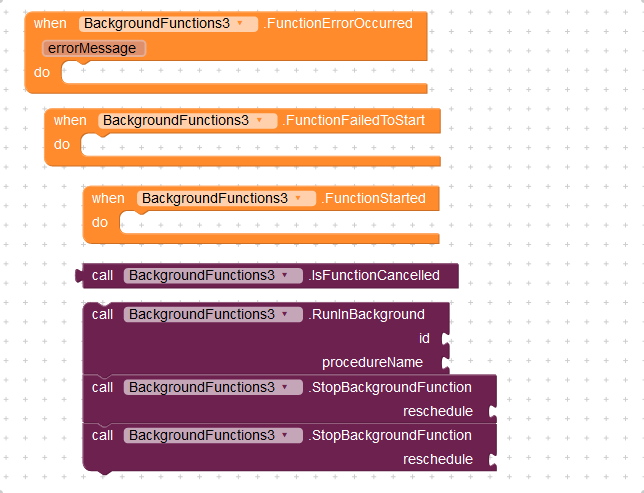 Just create a procedure and use run in background block to run that procedure in background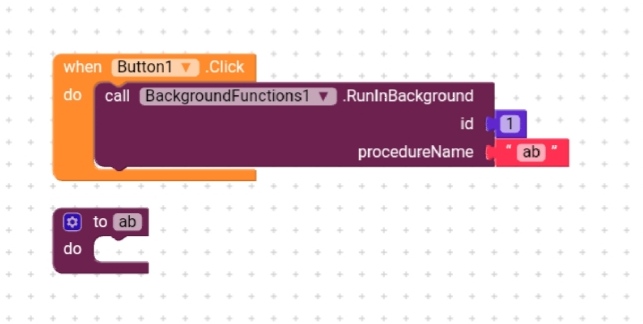 The blocks should be in the procedure named "ab"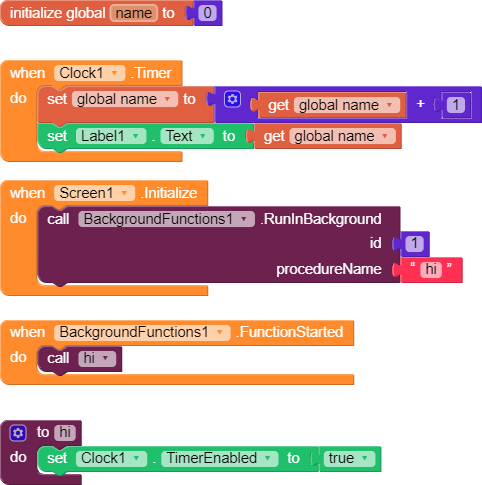 I tried these blocks but when I close the app, clock does not count and label does not change.
How are you supposed to see the label when app is closed
True. I am not supposed to see the label when app is closed but the clock should keep running as the app is running in the background and the label should keep changing per second.
Right?
Nope, When App is Closed the UI Does not exists so no UI Changes will happen
So only properties and methods will run in background events will not run. Am i right? @niotron
Can anyone make a guide of this component
this extension is not work to clock timer active
The component is bit bugged, Trying our best to solve it ASAP
Hi @Souvik Nice to meet you


I wish you success and success


Is the component problem solved ???
good idea, I will

friend How to use backgroundFunctions? I try all of them and make mistakes, help me
Currently this component have some bugs staff will fix it soon
hi good night, would you like to show me how it works? the examples that have more blocks here than the current backgroundFunctions1.
help me i need a lot of this function.