How many screen create in niotron ? I want 30 screens in my app. is it possible?
Yes possible, but its not good for app.
Please tell your RAM size.
24 gb ram of my computer. 4 gb graphics card
Whats your project size ?
i don't no. how to see my project size
open other project but not show this problem…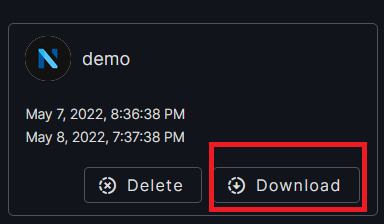 Download and check.
Please share your aia file.
please solved this problem. and alow 50 screen in all app.
Tell to android

Why are you opening new screens instead of creating screen-in-screen?
I suggest you create a virtual screen layout. Otherwise, your application will constantly crash and run slowly.
mrVancetti
how to create this type of app
how to create this type of app in niotron please tell me…
First of all, you can create 6 or 7 virtual screens on a screen. Move as many Vertical arrangements as you want to create within the screen. Replace each of them with the screen names you would normally use. In this way, you will be comfortable in the blocks.
For example, you have added 5 vertical arrangements in Screen2. You named them "Home, privacy, contact, about, support." You will make the layout of the relevant page in this layout by turning off the visibility of each of them. You will make the home page design in the Home Layout. After you have set the others in the same way, you should set whichever you want to appear first inside the When Screen2 Initialize block. You should adjust the appearance of other layouts with button clicks or actions on the screen.
For example, if the Home page's visibility is true, the others will be false. if one transaction and the others have their visibility set to true, all the others must be false.
mrVancetti
With the permission of the moderator (@Avijit), I can share the link of the helpful video.