I did every possible things.
clear browser Cached & clear all data of companion.
Reload builder.
Hard reset companion connection.
Solve every warning and error in block part.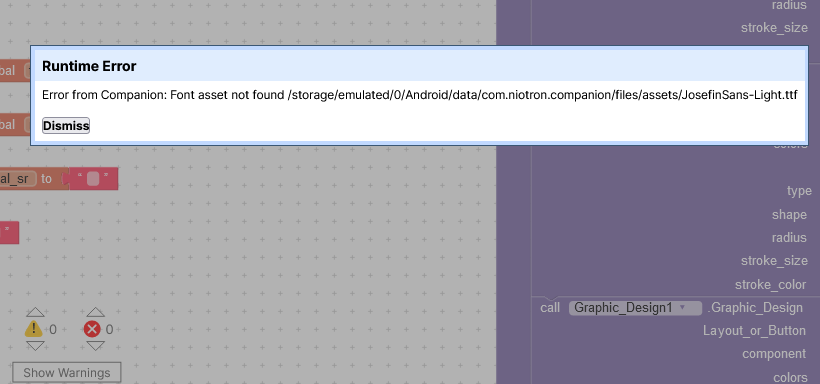 I was working normally, companion get disconnect when i reconnect it showing this error,
i thod it can be because of warning and error, so i solve it , still not working. what can i do more.
I cant say its a bug or some thing else.