Hey Guys This Is Small & Useful Guide For Niotron's Label Component.
Background Color
To change texts background color, click on It & select colors or enter HEX code.


Clickable
If you want to fire any function when user click on label then check the checkbox & now your label become clickable. After clicking on label When label clicked event blocked fires.



…

Custom Font Typeface
If you want to change the font of text, then upload your .ttf file in assets and choose that.


Ellipsize
Ellipsize contains sub 3 options. Ellipsis is triple dots (…) at the end of the line
Start

If you choose Start then your text starts with triple dots .
Center

If you choose Center then in center of your text triple dots will shown.
End

If you choose End then your text ends with triple dots.
Marquee

Marquee helps to move your text right to left automatically

Font Typeface
You can choose some predefined fonts without importing in assets.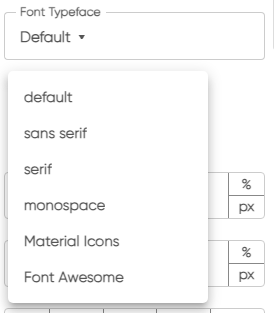 HTML Format
Check this if you write any html code in text, so that this will give the HTML output.

Justify Content
Justify Content helps text to both left-aligned and right-aligned.

Max Lines
By Default it is 0, this helps to set your text within given max line value, if its exceeds the max line value then it ends with .......


Opacity
By Default it is also 0, Opacity is quality of lacking transparency or translucence. You can set this by entering int value.


Selectable
When you check the selectable your users can able to copy your text or after holding text a dialog will open to copy or select the text.


Words Spacing
Words spacing helps to change the amount of space between a group of words of text. You can change it by entering int value.