Add Google translator is not working today
Hello @Masum_RcR,
Welcome to Niotron community.
Please post your blocks and discribe your problem.
You can see the text is not visible after translate we will show the text is lebel 1 but the test is not visible
![Screenrecorder-2022-07-14-13-49-11-19|video]
(upload://xoTbRNZxM5DTyiafLwFW3jfkjku.mp4)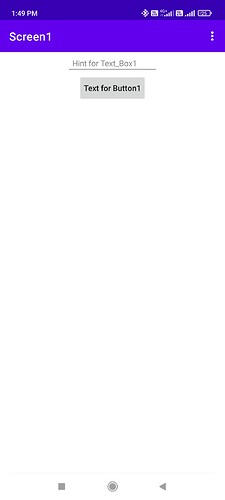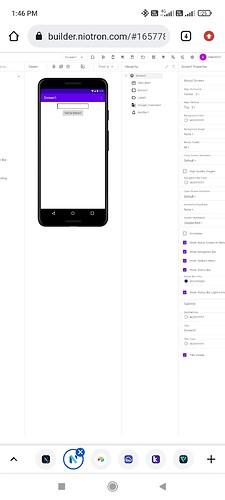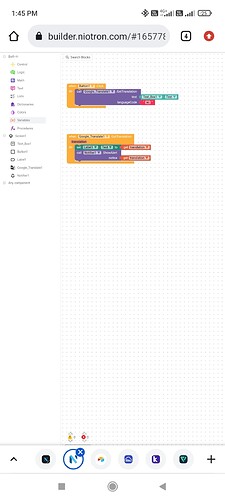 Please post your video again.
Please help me I will publish my application
Google Translator still not working
Hello mam,
Its a bug. Niotron team working on it.
Hey all, i have been making a translator, but i am facing some issues, Please help me out…
When i use the app, it sometimes translates but sometimes doesn't, What's the problem and how can i fix it?
Block images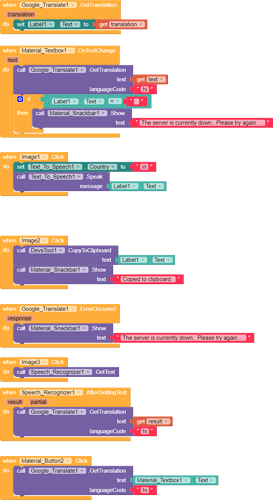 Ok

I hope you can fix it fast
Google translate component sometimes translates text but sometimes doesn't translate it, please solve this bug as i am going to publish my app…
But we have already google translate in niotron?