Hey Everyone,
This extension helps you to create a custom toast with a given arrangement.It only have one function and three properties.
Blocks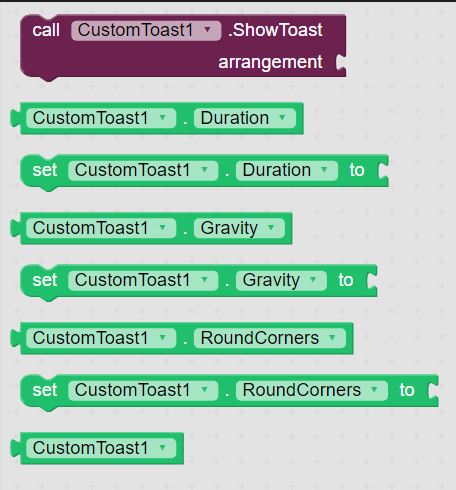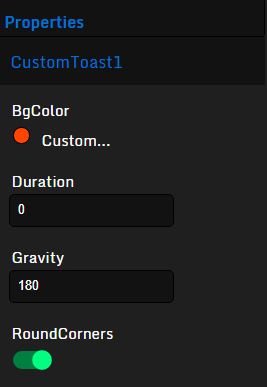 You can set Toast Duration 0 for Short length and 1 for Long length.
You can set Toast Gravity like Center,Top,ect…(In Integer) Check gravity values here.
You can also set if you want roundedCorners in toast or not.(Set layout background color to none and use bgcolor option in extension to use it succesfully)
Usage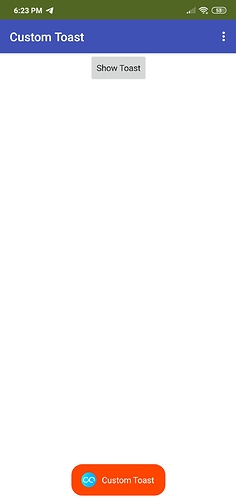 Download
v2 - CustomToast.aix (7.7 KB)
v1- CustomToast.aix (7.4 KB)
Update v2 - Added designer property to change notifier location by x and y.