i have a made an app, and export to playstore, i also run app in my mobiles (android 10) there is no issue app runs well.
but some users from Android version: Android 7.1 (SDK 25) comments "app is not opening". i didn't understand where is the problem .
i have following settings.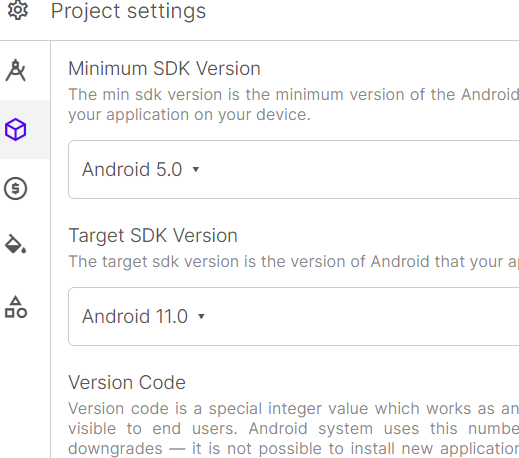 i have also some others users which has android 11 and 12. they appreciate the app…