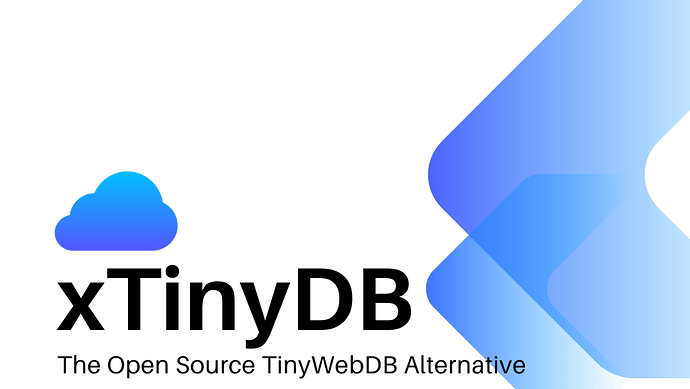 The xTinyDB is an experimental database service that communicates with a Web service to store and retrieve information. This micro document-based no-SQL database is inspired by the TinyWebDB component of MIT Appinventor. I have made many changes to CRUD data easily with a little bit of security and more features.
Features
---
Multiple values associated with the tags can be stored/updated in a bucket at a time.
Can call the entire bucket which returns a list of Tags, Values of those tags, and Sub Buckets.
One or more required tags can be called from a particular bucket at a time.
One or more tags can be removed/cleared from the bucket.
Entire bucket can be removed/cleared from the server
Dashboard
---
Extension
---
I have made an extension to CRUD data easily to/from the server. Click here to see all available blocks with input and return types.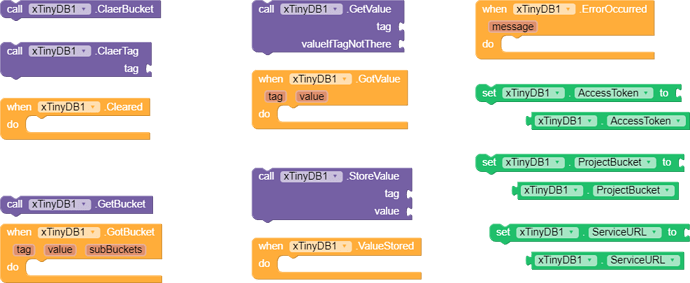 Security
---
I have even added header authentication with the basic token. This makes it a bit more secure, As the data can't get accessed by a normal HTTP/HTTPS request.
Visit my GitHub repo to know more about it.
Visit my website to know How to use this on the Niotron builder