There are some bugs Niotron have to fix.
Permission bug - When, we ask permission it shows a error and that works on companion.


Ironsource offerwall - It works fine in companion but, when we build it, our app always crash.

Startapp - I have a testing aia which was working . When, I re-build that project it shows an error - OverlayActivity not declared in AndroidManifest.xml.

We can't build apk with lottie component
5.Unity ads: it have 2 bugs
a) Sometimes, we can hear the voice of ads but, they are not visible.
b) No use of placement id option as component always use default placement of unity. It doesn't matter if you use custom placement…
6.Sidebar - Sidebar component is very laggy for a big project .
Old sdks of Unity and fb.
8.Pollfish - Pollfish always shows test survey even when, you set it false.
9.Firebase_auth- Firebase_auth component is not working well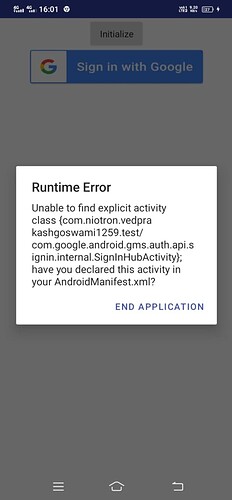 10.Unity reward :- Reward ads always show like video ad so, it is not helpful for increasing revenue.