Why start app ads not showing n app please send me blocks
Show what you have tried so far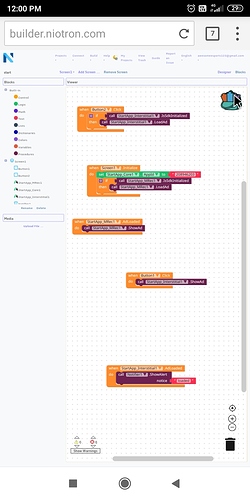 This is correct? @niotron
Plesae use the error events and post what is the error coming
Use this and report back to us. "Not working" is not giving us enough information about it.
How I use error events in app I don't know
When
startapp ads error
use this event and show the error on notifier or on label then post it with the error
No error in app please give me blocks or aia file




English nehi samjhte kya bhai?
Bhai error nhi arha hai aap mai jasa bola yosa kara error to show nhi kiya bro
Koi video hai to dedo link
Ok bro I will change App id