I am not sure about it but it seems that you are uploading zip file…
Try by extracting it and getting aab file
And then upload it
How can i extract the zip file and get the app bundle?
Go to the directory where you have your zip file
Right click on that zip file and say extract here
@Zae_Tae You have to upload a single .aab file don't upload the zip file.
Step by step images
Step 1
Click on build option
Step 2
Click on Android App bundle
Step 3
Wait untill it downloads…
Step 4
Click on download
Step 5
Save the file
Step 6
Open Google Play Console
Step 7
Click on Create app and Fill all the information and upload the aab file
@Zae_Tae Have You Exported you aab On Mobile ??
downlead the .aab from VIA browser if you r using smartphone than it shld download as .aab
Yes I have the zip file on mobile
I'm trying but I can't login with google
@Zae_Tae I think the last one is the .aab file.
I am not sure about it.

This is due to android as if you download any aab or aia you will get the zip file so you need to rename the file and remove .zip and then upload the aab
Don't extract Simple remove .zip
I only get a zipfile…it needs to be extract
I have replied to you in your another post just check that.
I can't post any app on play store because I can't find the abb.file I extract the zip file that Nitron has and when I extract it I see these but no abb
Can anyone please help me how to get that file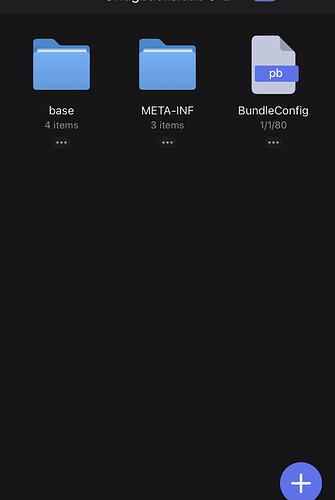 See if you are using phone to get aab file then I will recommend to do it from laptop or if you want to do it from mobile only, then rename the file and set extension name to aab file