we are waiting for the update, and in this update , in app update bug fix not mention.
We checked and found no bug from our side.
Wait bro please … Don't post one question again and again
i just ask ok, after update i ask question, so read question nicely wat i ask.
But i check it 10 days and more it was not working, ok ,i will test again. And i will try to get user review on it.
Some components not working
In app billing after purchase successful not working
Custom Alert Dialog Not Working
Firebase Analytics Not Working
This blocks and component are not working
This are not main thing, main componet is the inappupdate, what is the use of all this if your user dont get the update of your update app.
It's tested just sometime ago.
Firebase analytics Is now working
Please in app billing after purchase block checked, it's not working
Any screenshot in specific ? Need more info about it
I m sorry
Screen shot is now not available
But I set notifier and tiny db store value after purchase successful
But Purchase successful component is not any respond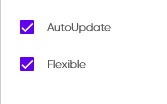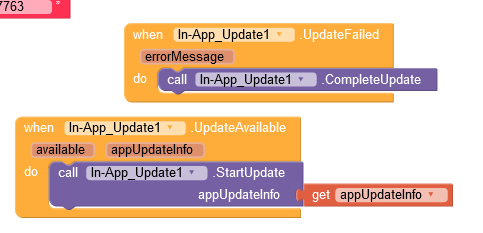 Is this not enough to get app update , is there a mistake ?? or in aab file.
You should add a if else condition in the update available block. If true only then update the app

Ok i will test with this, thank you for this information.
It work but , but update come after 24 Hr.
It's play store issue, update don't show instantly…they take some hours to be visible everywhere… depends device by device
This topic was automatically closed 2 days after the last reply. New replies are no longer allowed.