How to make a round textbox with an icon like this in niotron?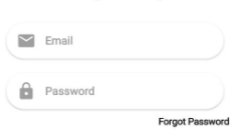 Thanks!
Use cardview & under that add textbox and set textbox background colour to white
For that use cardview and add horizontal arrangement and add image component and set ur icon & next add ur textbox .
M not able to send u blocks first try ur self.
Round_Textbox.aia (1.8 KB)
Round_Textbox.apk (4.6 MB)
Tested on

companion.
Just check it out, and mark as solution if this helps you.
This topic was automatically closed 2 days after the last reply. New replies are no longer allowed.