I will publish my app on google play store to beta but it doesn't publish. Why???
Could you share more information please. Screenshot, error messages.
Sir how I am upload screen shot in community
I am building aab of my app from beta version to get api 31 and after that I also signed with keystore. But when I publishes my app it shows this error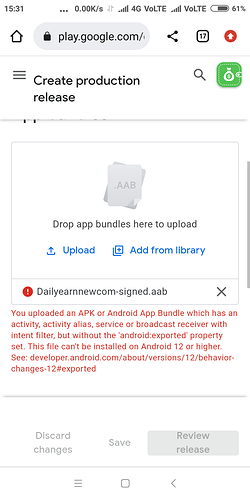 every thing fine in beta saver. my 3 new app publish without anny problem.
But I am facing this problem. Bro can you give me your telegram id to contact and anyone's please​





solve my problem
Are you using extensions?
Which ad network u use and which component? Please tell us
i am using Applovin bidding with facebook