Please post error screenshot.
Please Try niotron ads component ant try it if is work fine then contact to extension developer. As of now lot of extension getting error.
Error is that app closes immediately after opening
No idea but when I remove all ad components, it opens fine
Yes, that's clear … and …? To what extent is your statement supposed to help?
So follow my advice…
Checked on someone's phone(Android 9). Still same issue.
my app is also not open in android 9 device… and automatically close.

to find out why that happens, use logcat
Taifun
It is happening because of chartboost ads. As soon as I removed its components, error is gone. Looks like error is in blocks. I need perfect block arrangement for banner ads.
I have never used ads in any of my apps and never will. So I can't help here.
I don't like ads at all and neither do my users.
@anke Now app don't close, it shows following error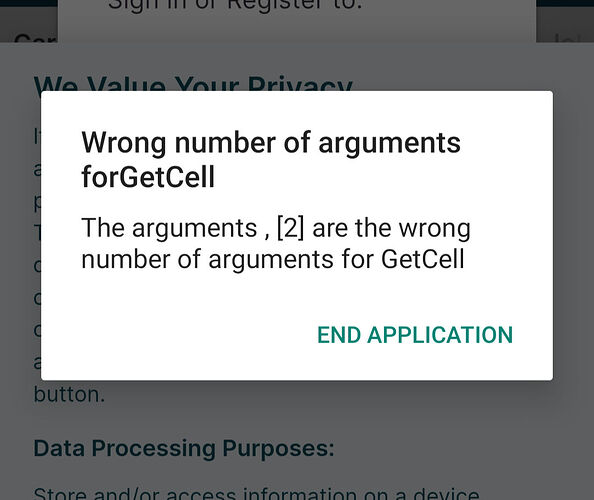 … by selling my apps, see e.g. here:
Btw, who says you have to make money with apps.
Who says you to sell apps for money?
Come on, everybody is here to earn money by building apps. That's a separate thing that you don't want it.

I never earned single penny from app development and from other sources.
But I spent over $100 (Pocket money got from family).
Don't start something for earn. Start learning and after completing just remove L from Learning
Maybe your problem solved in beta server

Thanks for intimating. It solved for one ad network only. Still waiting for chartboost and mintegral.
Also, nobody knows how to use chartboost ads, whole community is unaware of its block setup.